A podcast explores the promise and peril of direct democracy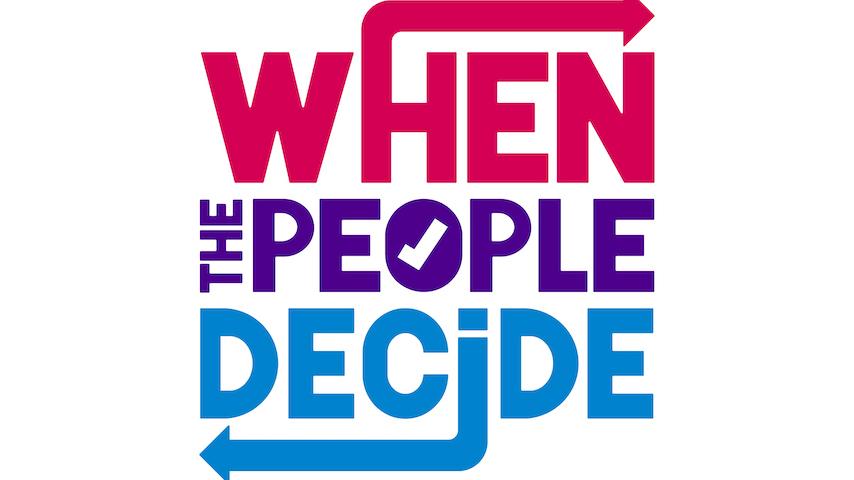 UNIVERSITY PARK, Pennsylvania — America's founders were notoriously skeptical of direct democracy and gave too much power to citizens. Since then, however, the referendum initiative and process has emerged as a way for citizens of some states to vote directly on policy and join forces to bring directly to the attention of their fellow citizens the issues that affect them. concern.
When the people decidea new podcast from the McCourtney Institute for Democracy at the College of the Liberal Arts, explores the promise — and sometimes the peril — that ballot initiatives have brought to American democracy by telling the stories of people who have organized ballot initiatives to across the country.
The series features interviews with:
Katie Fahey, who campaigned for independent redistricting in Michigan.
Don Frankenfeld, the Republican chairman of an initiative for state-funded elections in South Dakota.
Desmond Meade, who led an initiative campaign to restore the franchise in Florida.
Zakiya Prince, who is leading an effort to repeal California's three strikes law.
Sayre Reece, a campaign strategist who has worked on LGBTQ ballot measures campaigns across the country.
Listeners will also hear from political scientists, historians and journalists who will provide context on the role of the ballot initiative in American politics and political reform movements over time.
Finally, the series explores efforts by state legislatures to change the initiative process underway in state legislatures from Missouri to South Dakota and what those changes would mean for citizens who wish to use initiative to provoke political change.
When the People Decide is produced by LWC Studios for the McCourtney Institute for Democracy. Episodes will air weekly from June 13 through August 1. Watch the show on Apple podcast, Spotify Where any podcast app and visit the series website at thepeopledecide.show.