India blasts Pakistan over minority rights: 'It's ironic that Islamabad even raises it' | Latest India News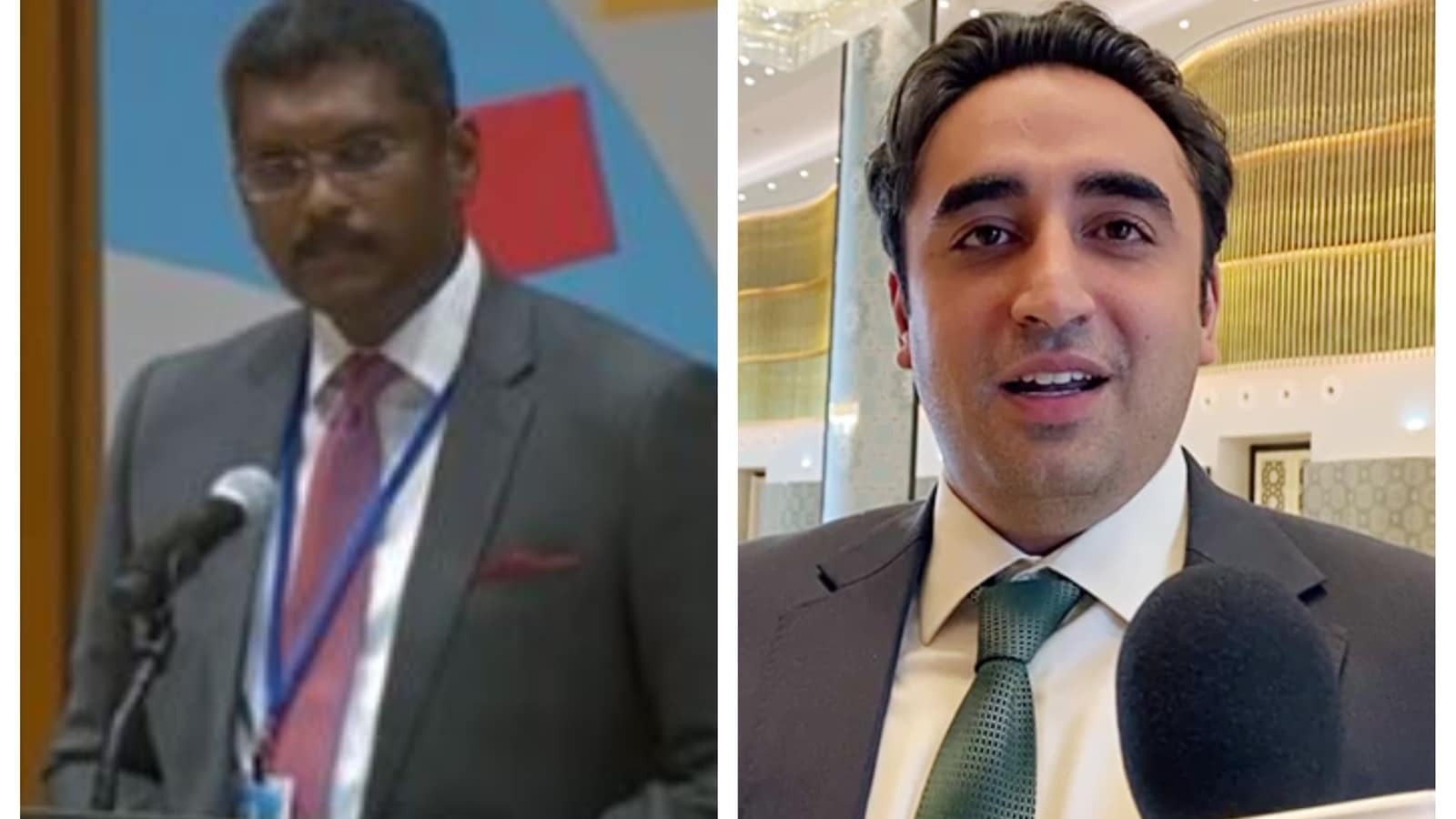 India criticized Pakistani Foreign Minister Bilawal Bhutto Zardari's remarks on Kashmir and minorities and said it was ironic that Islamabad, which has committed a serious violation of minority rights, is talking about minority rights . Indian UN Economic and Social Joint Secretary Srinivas Gotru told the United Nations on Wednesday at a high-level meeting on minority rights. Read also | Prime Minister Modi's hands-on attitude plays key role in transforming US relations: Jaishankar
It is ironic, said India's joint secretary, that Pakistan is raising the issue of minority rights when it is a country that has committed the most serious violations of minority rights. Minority girls face abductions, forced marriages and conversions in Pakistan, while India has a special ministry for minority welfare that deals with religious and linguistic minorities, a said the secretary, adding that the very fact that Pakistan raised the issue was "incredible". Also read: India warns UK and Canada of Sikh radicals, attacks on Hindu temples
Watch the video
Highlighting Pakistan's comments, the Joint Secretary said, "I am compelled to respond to a delegation that has once again chosen to abuse this forum to raise false allegations against my country."
"It's ironic that Pakistan talks about minority rights. For a country that even stopped publishing its data to hide its disgraceful record, it's amazing they even broached the subject. It has a long history of having committed the most serious violations of minority rights the world has ever seen. We know what Pakistan has done to its minorities. It has decimated them. Some of these minorities have disappeared in Pakistan. Even today, Pakistan continues to commit serious violations of the rights of Sikhs, Hindus, Christiana and Ahmadis," he said.
"Thousands of women and children, especially girls from minority communities, have been victims of abductions, forced marriages and conversions in Pakistan," he said.
"The entire union territories of Jammu and Kashmir and Ladakh were, our and always will be an integral and inalienable part of India, regardless of what the representative of Pakistan believes or covets. We call the Pakistan to stop cross-border terrorism so that our citizens can exercise their right to life and liberty. We hope they will refrain from attempting to abuse and politicize such meetings," he added. .
The accusation was leveled against Pakistani Foreign Minister Bilawal Bhutto who at the UN claimed that India was turning into a Hindu state. "Today, one of the worst manifestations of such Islamophobia is found in Hindutva-inspired India. Driven by the ideology of hatred against Muslims, the (ruling) BJP-RSS regime is carrying out its century-old plan to annihilate India's Islamic heritage and transform India into an exclusive Hindu state," Bilawal said.
As India's Joint Secretary began his speech on minority rights, he said: "Minorities live in all countries and in all parts of the world, often subject to exclusion, exploitation and discrimination. Ensuring their equality, inclusive development while preserving their distinctive identity are essential to lasting peace, economic prosperity within a society and, indeed, to realizing the universal value of leaving no one behind. side."
"India is a multilingual, multi-ethnic and multi-religious society. The Constitution of India guarantees the protection and promotion of the rights of all minority communities. It is a fundamental right granted to citizens to maintain their distinct language, to writing or culture. Each minority community has the right to establish and administer the educational institutions of its choice and to teach its children in its own mother tongue," he added.