Seven decades of democracy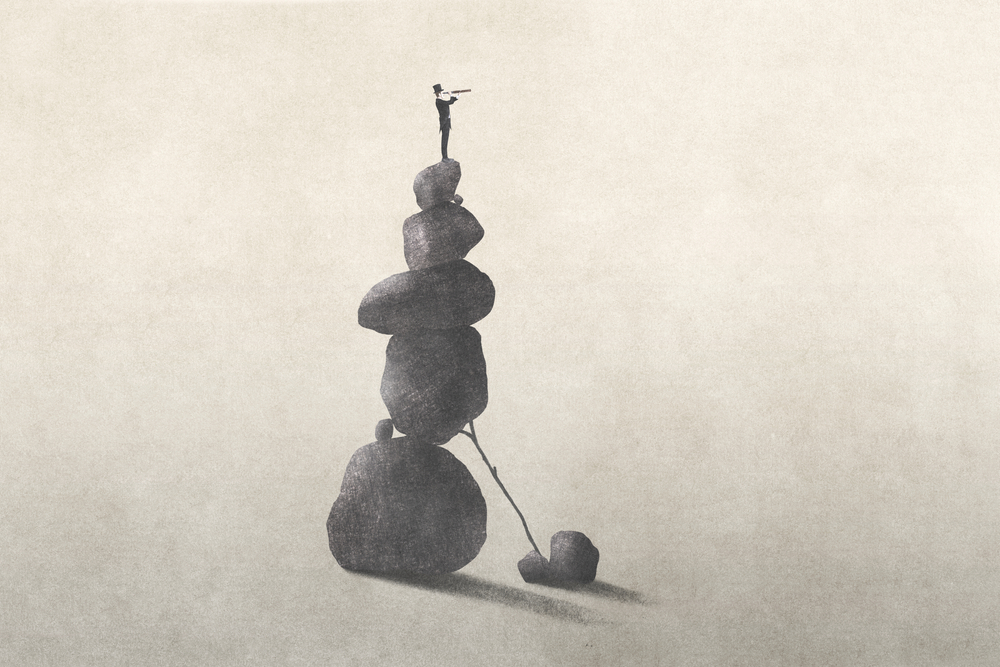 People who have participated in some of the speeches I have given via Zoom or in person over the past few weeks have bombarded me with questions of a political nature. It was a unique experience for an apolitical writer. When I reminded them that such sessions should be held with politicians and related people, they said they were shocked at the politics blunders made by party leaders. Knowing that I was not the right person to discuss political matters with, the Sushil Koirala Memorial Foundation invited me to put my point of view under the heading "Seven Decades of Democracy: Achievements and Challenges" on February 19.
I felt that I was faced with the familiar left-right binary, also explained by Francis Fukuyama to which I allude later, in Nepalese politics, when the foundation's program organizer Atul Koirala and the participants wanted I open the colloquium. The title sounds as if the country had enjoyed seven decades of smooth democracy. History never follows a smooth path, especially when it comes to political orientations. In Nepal too, democracy has not followed a smooth path. But what is very remarkable about Nepalese democracy is that it has always made its presence felt.
Confusing situation
I was struck by a satori type knowledge in a flash that confusions and perplexities are piling up in the fields of politics, governance and human relations in this country lately. There is a growing desire to discuss alternatives. There is a sense of quest for otherness to explain current questions about the confused situation in the field of democracy and the role of the people in general, and identity battles in particular. I realize that this state of political confusion also has its advantages. In other words, we have started to realize that the guns we have built over a period of time are slowly being discarded. As a result, we opened our minds to alternative thoughts.
For the colloquium, I used the famous statements of BP Koirala taken from his testimony in court during his trial conducted before a special court from April 29 to May 17, 1977. BP Koirala said in his testimony that on the day the King Mahendra dissolved the first democratically elected Parliament of the Nepalese people on December 30, 1960 and imprisoned its Prime Minister, parliamentarians and others, the prestige of the Nepalese people was directly attacked and humiliated. I put this to see how democracy worked, to see how the achievements of people's revolutions were institutionalized, and to assess how in different phases of Nepalese history, the same subject of the prestige of the Nepalese people was reiterated. But experience shows that BP Koirala's vision of linking the prestige of ordinary people to democracy does not seem to have worked convincingly over the seven decades of Nepalese democracy.
To theorize the image of Nepal's seven-decade democracy, I returned to Francis Fukuyama's simplified interpretation of 20th-century politics, which he says is "organized along a left-right spectrum". Economic issues remain central. Fukuyama makes a distinction between left and right perceptions. He says the left demands more freedom and more equality. This is progressive politics. They work with workers and unions. These parties seek better economic redistribution. Those interested in the small size of government represent the other political current and want to promote the private sector. But he says that in the second decade of the 21st century, the left spectrum has shifted; it is defined by "identity" ("Why National Identity Matters", Democracy Journalissue 4, October 2018).
Fukuyama's interpretation of left-right politics is simple, although there is an element of reiteration. We have always understood the Nepalese political scenario with the same simple algorithm. But this simple linearity seems to create problems both for political interpreters and for those inclined towards art and literature. Frankly, the political scenario, notably defined by the left-right binary, does not seem to work properly in Nepal anymore. The current coalition government led by the Nepali Congress under the leadership of Sher Bahadur Deuba can be a telling example. This government could collapse if it fails to get the House to ratify the $500 million U.S. grant known as the MCC, given opposition from the two crucial coalition government partners, the parties communists led by Prachanda and Madhav Kumar Nepal. Both parties are in a no-win situation as they want to see the coalition continue and challenge its very existence on the MCC issue. There is no room for repeating the excesses of discussions on the subject.
To evoke the binary again, the left and the so-called democrats have separated and come together to herald new periods in Nepali democracy over the seven decades. I remember in particular the comprehensive peace agreement between the Maoists and the seven parties signed on November 21, 2006. The binary elements of Nepalese politics have remained surprisingly the characteristics of the continuum. These two components of the Nepalese political algorithm have now entered a new phase which is more than ever influenced by external factors. However, it is worth asking whether to deconstruct the binary of left and right, given the unstable positions of these parties and the emergence of others that represent different identities, geographies, cultures and languages.
Shortage of leaders
My conclusion was that we face entirely new challenges to our democratic heritage. This may be my very personal view. We increasingly realize that there is a shortage of visionary, creative and reliable political leaders in our country. Like characters in well-written plays, such leaders should come to fill an important void in the political drama. There is no clear way to compensate for such ellipses in politics. This is not our usual problem. It is not only the nation state of Nepal, history shows that other countries in the world, including the most powerful ones, have also called and even demanded such leaders whenever crises loomed. The world is going to live through more difficult times.
The emergence of a good leader depends on so many factors. The attitudes and policies of neighboring countries and international conditions play a role in shaping the political leaders of any nation today. In the case of Nepal, my belief is that there are people who are imbued with the qualities of good political leadership. Some have dedicated their lives to the cause of democracy. They suffered prison and hardship for it. And they certainly have good qualities that are necessary to become good leaders. Seven decades of democracy have opened up both challenges and opportunities.