SHULTZ: Democracy is not a spectator sport | Opinion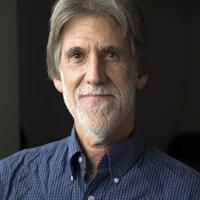 When the Cincinnati Bengals (it should have been the Bills) take to the field on Sunday for the Super Bowl against the Los Angeles Rams, it will be the big moment of "spectator sport". In truth, the match could actually be played with less than 200 people in attendance – the players, coaches and referees. But another 70,000 will be present in the stadium and around 100 million more will be watching on television.
Rarely do such a mass of people watch such a small group of others do something.
That's great in professional sports. That's not right when it comes to our nation's democracy. We spend a lot of time these days debating who has the right to be a citizen, but we rarely talk about what it means to be one. A democracy where people just look on the sidelines cannot long remain a healthy democracy.
Here are some local examples of public apathy in action. In last November's Niagara County Legislature election, two out of three registered voters did not vote. The Lockport City School District, another example, is home to about 40,000 people, but in last year's school board elections, fewer than 600 people voted. So few people speak at local government meetings that when someone does, it often makes the headlines.
Maybe people are too busy to pay attention. Or maybe they think it doesn't affect them. Maybe most people don't really know how to participate in local affairs. But the negative effect this has on local democracy is the same.
Certainly, we have no shortage of people who like to complain about things. Local social media groups are filled with complaints about street snow removal, taxes and other civic issues, as well as complaints about grilled cheese at Tim Hortons. But complaining on Facebook is not a civic action. It doesn't change anything.
My job over the past 30 years has been to support citizens around the world who engage in their communities and countries and want to make a real difference. Many of these people do so at great personal risk. But almost everywhere, effective civic engagement still needs three basic things to get started.
First, it is important to take the time to get the facts. Take, for example, the recent threats that resulted in the closure of local schools, a very significant local concern. Many people called on schools to install armed guards and metal detectors. Keeping students safe is vital, but how do you know what steps to take before you have a clear understanding of the problem and what is working?
Five years after the Lockport District spent $2.7 million on its facial recognition system based on a vendor's advice, we still haven't seen any real independent analysis of the threats we should be concerned about. and options to deal with it. Democracy requires facts.
Second, we need people to vote and we need more people to run in local elections. In another example offered by Lockport Schools, in last year's school board election, three candidates ran for three seats. To be clear, each of them deserves a big thank you for stepping in when no one else did. But elections without choices do not reflect true democracy.
It is easy to understand why many people do not participate in local elections. Most local campaigns are run on a pretty uninspiring formula. The candidates put up signs on the lawn to publicize their names. They send expensive couriers that most people throw away. They knock on doors where people are too busy to just drop things and have a meaningful conversation about local issues. There really are better and more creative ways to run a campaign.
Finally, we need people to come forward and be informed advocates for local issues. We have a great example in what members of our black community and others have accomplished regarding the Lockport School District's "My Brother's Keeper" program, which the district tried to design without any input from the community. People did their homework and worked with school board members like Renee Cheatham to set up a citizens' commission. This commission helped put together a much better program based on listening to people.
This is what democracy and citizenship look like when it's not a spectator sport. He's informed, he's engaged, and he doesn't just complain through thick and thin. It's about looking at a problem and working together to solve it, using common sense. This is what we need much more, locally and across the country.
Jim Shultz is the founder and executive director of the Democracy Center and a father and grandfather at Lockport. See his writings at www.jimshultzthewriter.com and email him at: [email protected]