Solidarity with Ukraine and defense of democracy in the world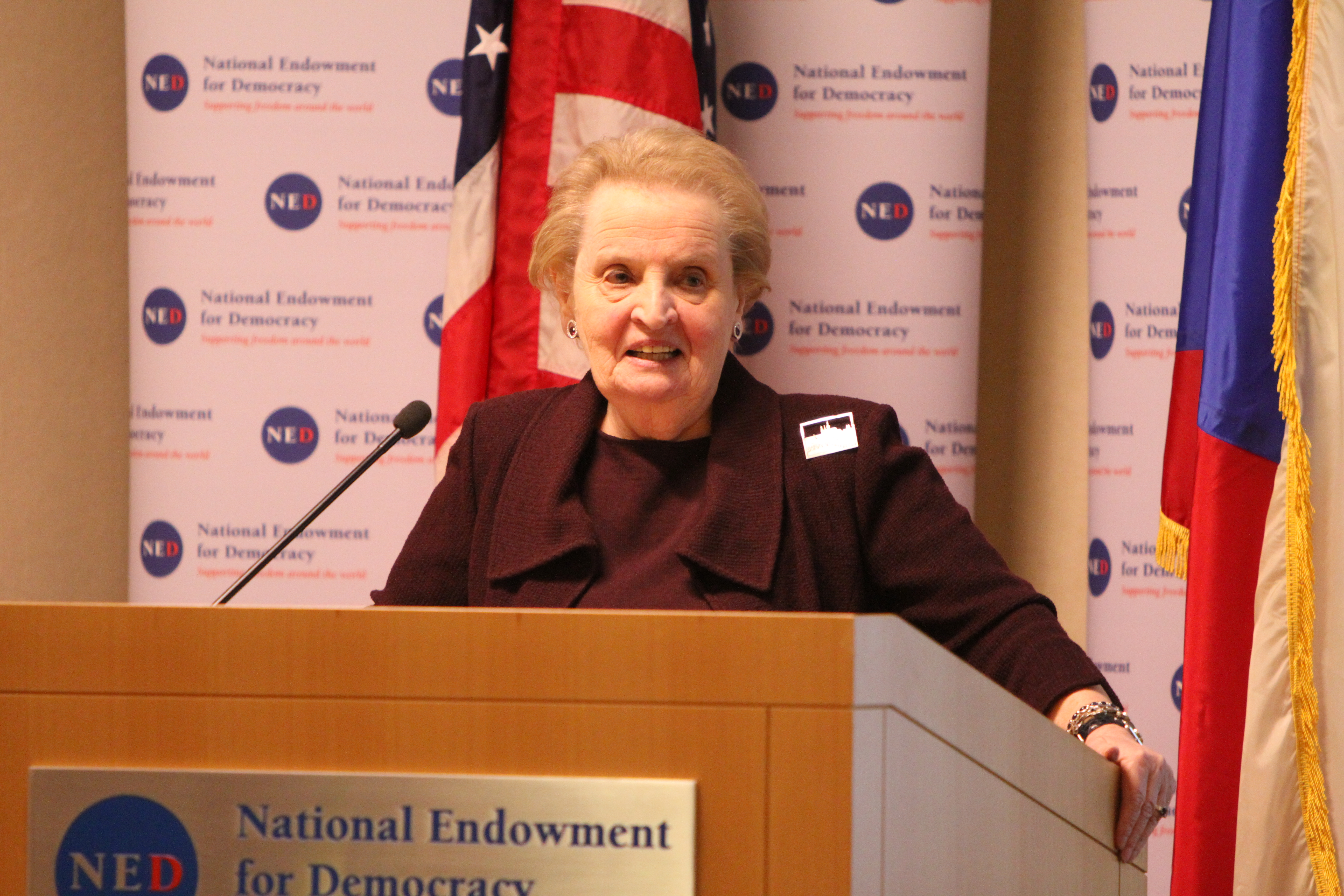 NED Family Statement: The National Endowment for Democracy, National Democratic Institute, International Republican Institute, Center for International Private Enterprise and Solidarity Center:

Vladimir Putin's illegal and unwarranted attack on a sovereign and free Ukraine is a watershed moment in the struggle for human freedom. To meet this moment, we are determined to support democracy activists on the front lines with the same sense of urgency they bring to their own national struggle. The National Endowment for Democracy (NED) and its four main partners – the National Democratic Institute (NDI), the International Republican Institute (IRI), the Center for International Private Enterprise (CIPE) and the Solidarity Center – stand in solidarity with our grantees Ukrainians, our partners, our staff and their relatives in Ukraine.
Since its independence in 1991, the Ukrainian people have repeatedly expressed their irresistible desire to live in a free and democratic nation. We have been inspired by the fact that millions of Ukrainians have worked tirelessly and with optimism to build democratic institutions and practices in their country. Ukraine's progress and commitment to this goal is what threatens and provokes Vladimir Putin. A democratic example on the border of Russia and a people with a common culture and history who choose their own leaders, hold them accountable and display a clear desire to join the community of democratic nations, pose an existential threat to Putin's rule for more than two decades in Moscow and its ambition to dominate Russia's neighbours.
Ukraine is today the epicenter of the struggle for freedom in the world. The courage of the Ukrainian people – their willingness to risk everything to confront Russian aggression and defend their homeland – is inspiring. They are a powerful example for all those around the world who join the fight against authoritarian regimes that deprive free people of their fundamental rights and freedoms, steal national wealth, attack and imprison political opponents and silence independent media. .
The same goes for the thousands of Russians and Belarusians who risked arrest or worse for protesting this criminal act of aggression. On Sunday February 27, 2022, more than 10,000 people visited the memorial near the Kremlin marking the spot where Putin's Democratic rival Boris Nemtsov was assassinated seven years earlier. This is what Putin and all dictators fear: ordinary citizens who would like to choose their leaders in free and fair elections and hold those leaders to account.
As the people of Ukraine struggle to preserve their sovereignty, their democracy and their hopeful future, it is time for everyone living in freedom around the world to rally behind the cause of a free Ukraine.
Putin's attack on Ukraine comes at a time when democratic institutions are being systematically undermined across the world and authoritarian regimes are multiplying and strengthening. Alerted to a great danger, democratic societies must do everything possible to guarantee the freedoms we cherish, the institutions we have built and the values ​​we have affirmed, to promote a safer, fairer and more peaceful world.
The defense of Ukraine should become the first valiant chapter of a global democratic renewal. In this task, we pledge to support a grand coalition of courageous and creative political leaders, civic activists, independent journalists, labor organizers, entrepreneurs and ordinary citizens who will lead the way.
MEDIA CONTACTS: