Virtual Vigil for Democracy | THE JOLT NEWS ORGANIZATION, A NON-PROFIT ORGANIZATION FROM WASHINGTON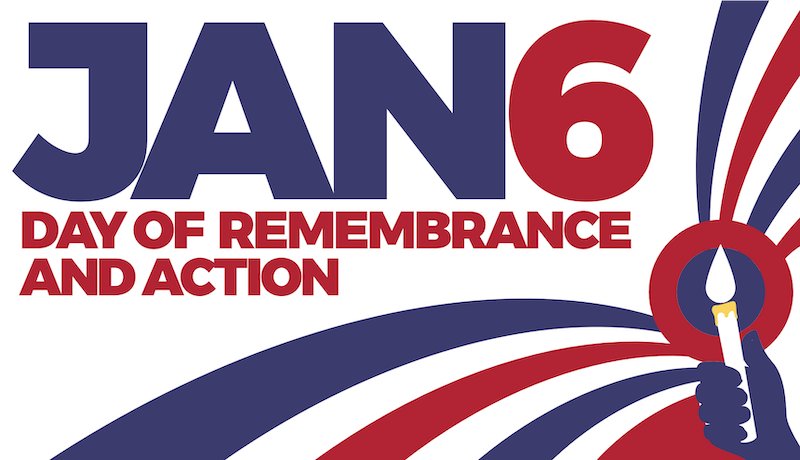 This is a virtual event and everyone is welcome no matter where you live. Guest speakers include special musical guest Brittain Ashford and Charles Douglas III, Executive Director of Common Power.
During the event, speakers will also discuss steps that can be taken to prevent another January 6 insurgency from taking place in our country, and will have the opportunity to share our own stories from January 6. .
Co-hosts:
Repair democracy first
League of Women Voters of WA
Seattle supports democracy
Kittitas County LWV
Clark County LWV
Thurston County LWV
Mason County LWV

January 6 was a violent and deadly attack on all Americans – on our country, our democracy and our freedom as voters to choose the leaders who represent us so that we have government of, by and for the people.

A year later, the same faction that attacked our country on January 6 is working hard to silence voices by restricting our freedom to vote, attacking fair constituencies, and quietly preparing for future attempts to sabotage free and fair elections. and with it our democracy.

So on January 6, exactly one year later, Americans of all races, places, parties and origins are holding candlelight vigils to say: In America, the voters decide the outcome of the election.

The promise of democracy is not a partisan issue but a calling that unites us as Americans. To prevent this kind of attack from happening again, our elected leaders must urgently pass a law that will protect this country from the undemocratic forces that continue their efforts to destroy it.

Coming together can prevent another January 6 attack and fulfill the promise of democracy for all of us, regardless of color, zip code or income.
Event date
Thursday, January 6, 2022